Hand-Tied Extensions
Want to bump up your hair's volume in a natural, long-lasting way? Hand-tied extensions are the way to go. JC is your girl for hand-tied extensions in Salem, Oregon, so schedule an appointment today and let's make your hair what you've always wanted it to be!
Why Pick Hand-Tied Extensions?
Hand-tied extensions are exactly what they sound like: extensions that are naturally tied into your current hairdo by hand. This method makes for a far more natural look that gives your hair a noticeable, voluminous bump in fullness without the use of tape or clip-ins that you normally think of when you consider hair extensions.
There are many reasons why hand-tied hair extensions might be right for you. First off is the actual process of tying in the hair extensions. Compared to other extension methods, not as much of the extension is needed to attach to your natural hair. In addition, hand-tied extensions end up making your hair look thicker and more full than other extension methods, and it's the perfect thing for people with medium hair who want to increase their hair's volume.
Also, when we're talking about hand-tied extensions, the time between maintenance is far longer than other methods. When you're in my chair, you'll know that you're getting something more advanced than what others in the field are doing, so instead of having to come back in every month to fix things up, you'll only need maintenance every 8-10 weeks! And since my method is more discrete than other hand-tied practices, you can even see the exposed weft with no issues or gaps.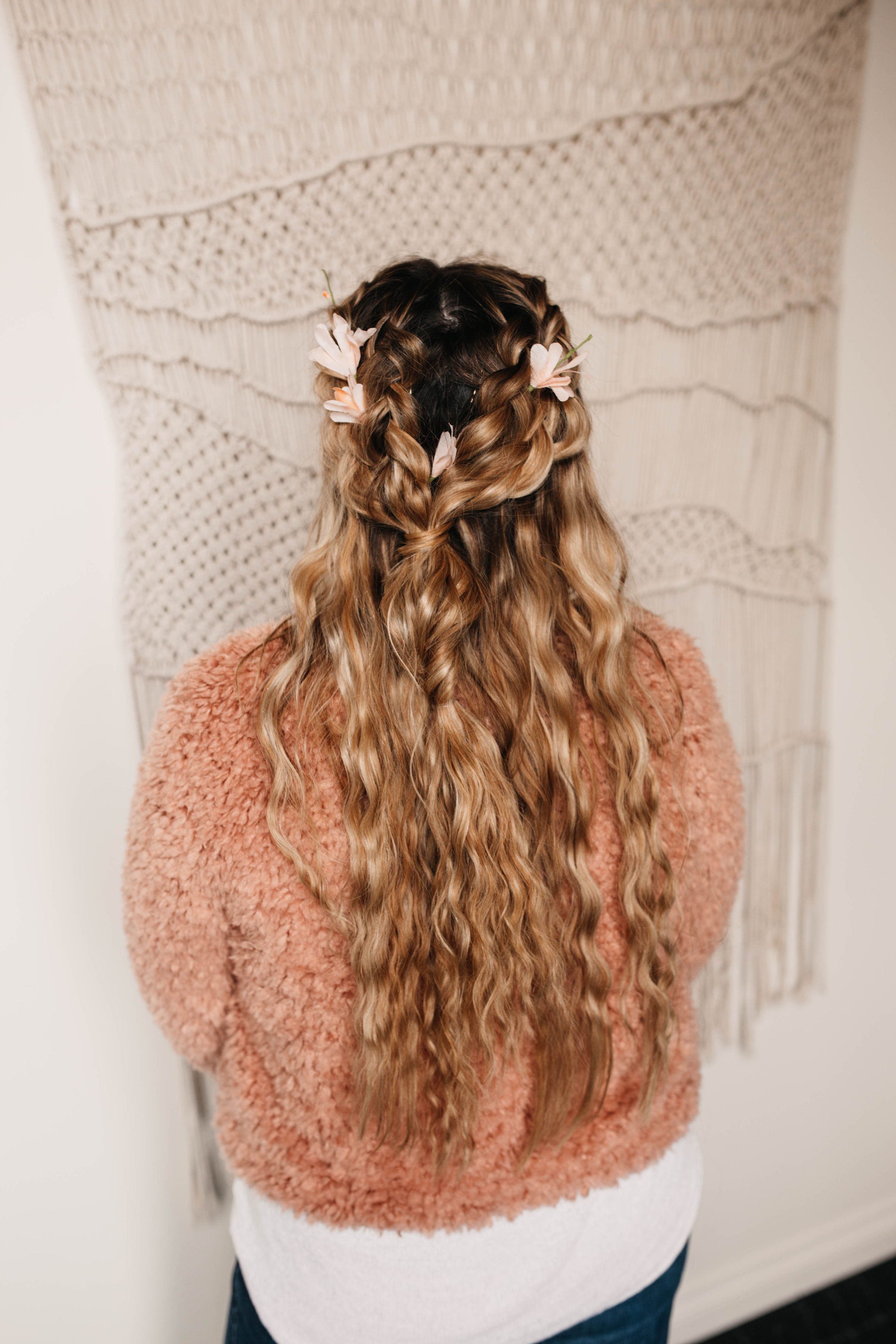 Hand-Tied vs. Traditional Extensions
As you can imagine, hand-tied extensions are a lot more work compared to other types. Because each small bit needs to be tied into your hair by hand, this process often takes a bit longer than tape or other types of bead extensions. However, JC Hairologist specializes in hand-tied extensions, and makes sure that the salon experience is second-to-none. Because the track is made with just your hair and the beads on the extension, you'll feel 50% less tension than other types of extensions, and it's way less invasive too!
Please get in contact if you have any questions about what the hand-tied extension process is like, and if you're interested, schedule your appointment today to get your hand-tied extensions in Salem, OR!